Fresh Sewing Day July...
Posted on
For the first time I'm joining in with Fresh Sewing Day.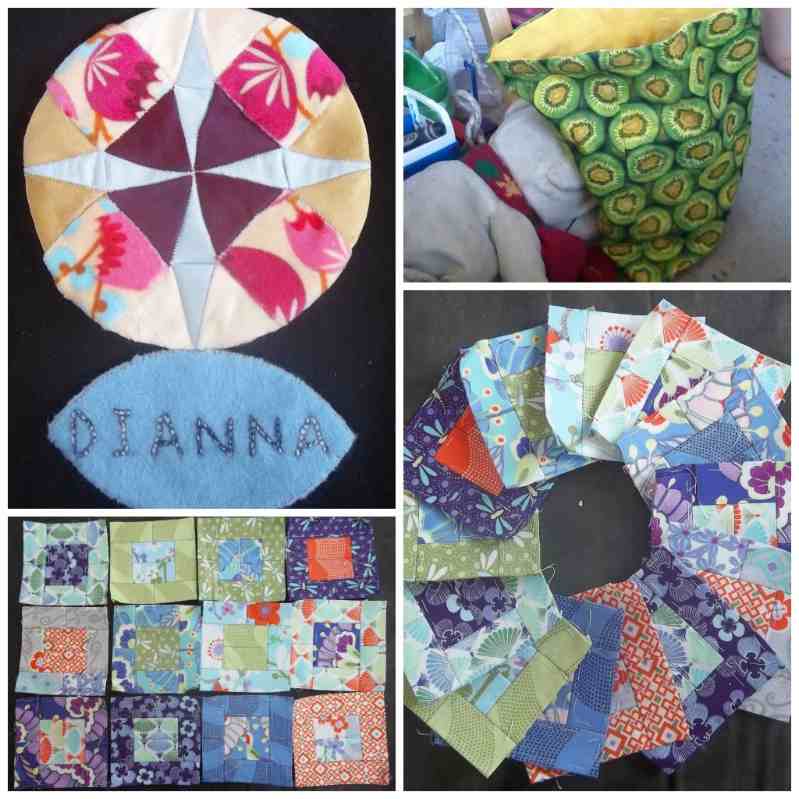 1. Name Badge for LMQG swap - I played around with intersecting circles on Incompetech.com, got out my Loulouthi velveteen some silk from my stash and got to work. It is of course English Paper Pieced - except the blue - the pieces were too small to get a good edge with paper.
2. Reversible bag - I made it to hold Felt food that I made for the boys - made the Sunday after the Fat Quarterly Retreat - I handstitched it as I didn't really want to move from the couch.
3,4. Kate Spain Good Fortune Layer Cake Quillow in progress - this I started at FQ Retreat; I haven't gotten very far - as I had a few deadlines to meet.
Not pictured is the other project I finished this month which was for a Fat Quarterly Designers Challenge.
In progress but not a (joining) stitch made I have the LMQG Challenge to finish for next Sunday.
Danielle