Fabric Shopping Spree...
Posted on
I have quite a large stash - most of which is between 5 and 15 if not more years old. I have however recently been adding some more fabric to my stash - including 2 parcels in the last week.
The first lot - not really bought with any projects in mind - 6 half yards of Timeless Treasures Sketch and 2 fat 1/8 scrap packs all from Pink Castle Fabrics.
And the second - bought with 2 projects in mind. The Kona for my entry into Sandown - after the challenge from Shevvy (and perhaps QuiltCon too) next year and the Lizzy House for a new tote bag plus extras to reduce the size of my wish list at The Village Haberdashery.
I found a photo on Flickr that has inspired my Sandown entry design. This is how far I have gotten. Any guesses what it might be?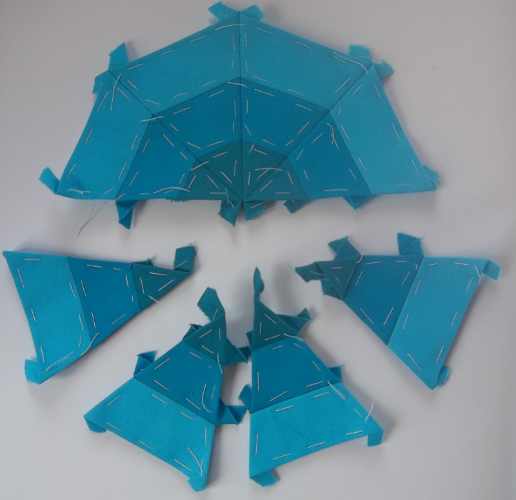 Danielle