Can't Grow a Mo' Sew a Mo' blocks...
Posted on
As I have officially thrown the request for Mo' blocks out into the world (my mum has also made the request in NZ), I thought I would try to clarify the block requirements.
Blocks are to be square or rectangular - as it will make it easier to fit all the blocks together whilst maintaining a rogues gallery look.
The finished block sizes - anything up to 12 inches, so 12.5 inches with seam allowance.
The finished block must have a frame, of any design - as simple or fancy as you like.
Any colours you like.
Draw inspiration from the Mo's of the men in your life or from famous Mo's - If stuck for inspiration I have drawn up a few (can you guess the Mo's - some are a bit obscure).
Mo's can be made of which ever fabric you want to use - blocks and frames however to be 100% cotton as it will make it easier to piece the top.
Machine applique with topstitch is probably easiest - especially with some of the fancier moustaches.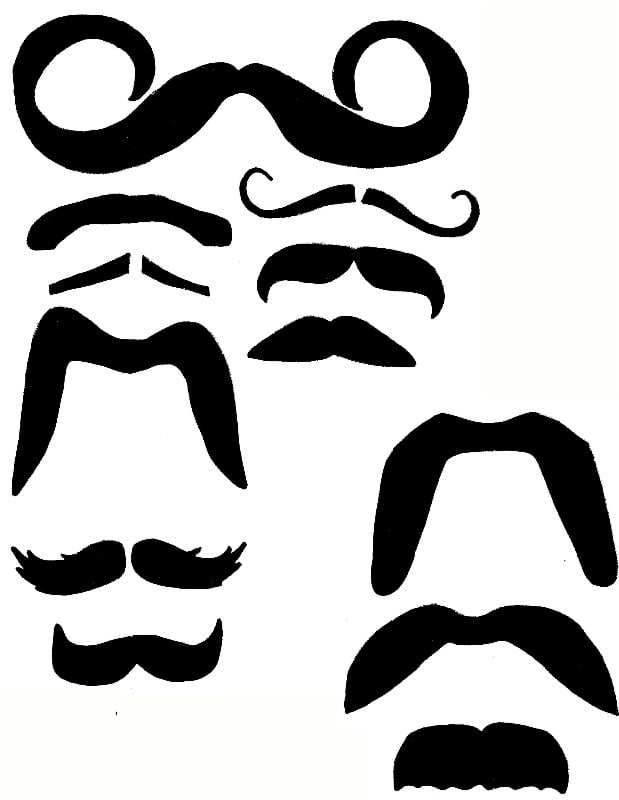 I am hoping to make up some blocks over the weekend - so watch this space or my Flickr photostream.
Danielle