A very Quilty week...
Posted on
This week has been an incredibly Quilty week. First up on Saturday I left home at 820am and headed to Euston to get the fast train to Birmingham for the Festival of Quilts. Armed with some handstitching I was there in next to no time. After Lunch with Shevvy, Amy, Ruth and Celine. I ventured into 2 halls of vendors and quilts - not having a large budget to spend and eventually sore feet I didn't see all of either. I'm not the kind of person to linger over art or quilts - it's a gut reaction for me; I either like it or I don't, I won't spend a long time looking closely at each quilt. I did however spend my small budget at the Eternal Maker - choices had to be made and they were hard choices. I came away with a lovely pile of Birch including a selection of Mod Basics, some Cloud9 and 2 heart shaped magnetic bag closures for my planned bag (I need to design it now). I had a great time and it was lovely to spend it with my friends - rather than dragging round my husband and children like I did last year. I think maybe 2 days is the answer next year. Plus I will definitely try to get a quilt made to enter - I just didn't have time this year.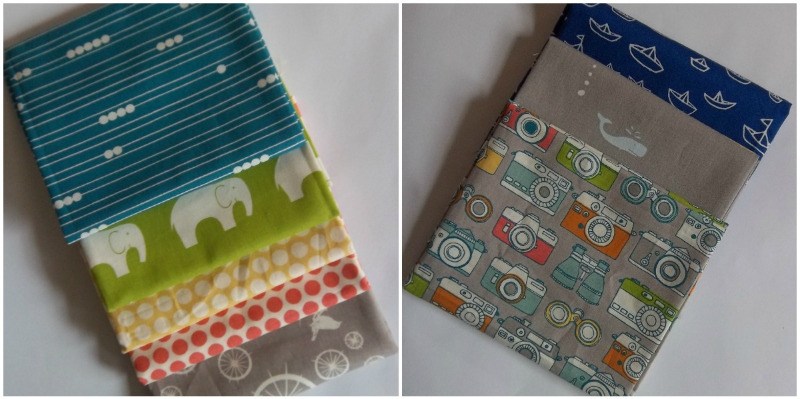 The next part of my Quilty week was on Tuesday night - the LMQG hosted Tula Pink (I sat next to her at dinner) and she gave us a great insight into how see designs her gorgeous fabrics. We were also priviledged to see the first quilt she made - which despite all the mistakes she felt she made - is gorgeous especially the embroidered skeletons riding birds. Also her original Space Dust Quilt with its stunning quilting by Angela Walters.
The third part of my Quilty week has been finally making Can't Grow a Mo' Sew a Mo' blocks. I have spent a whole day with this beauty - she may be tiny but she sews like a dream.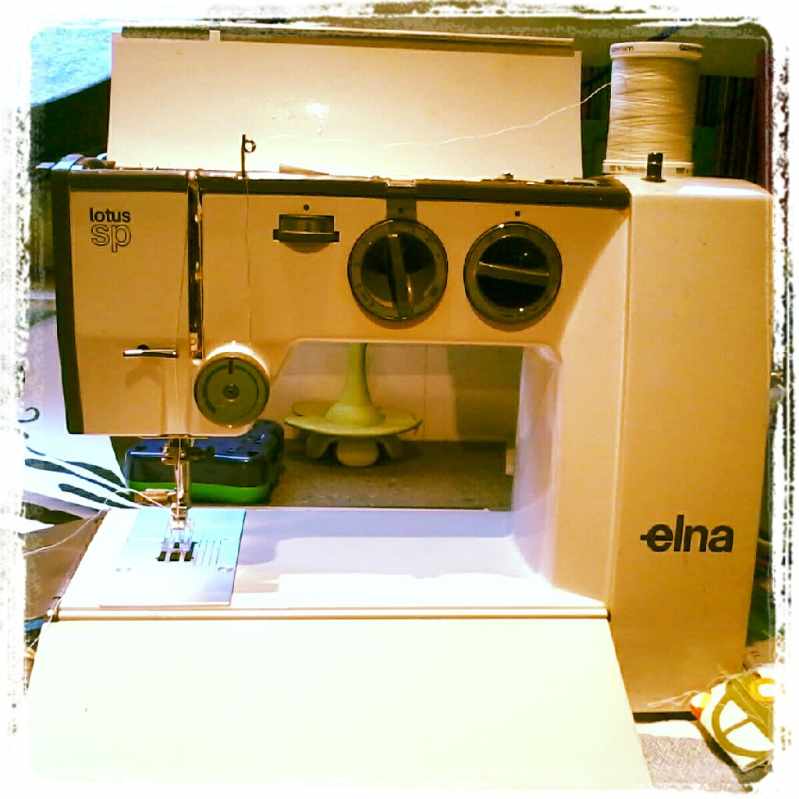 Adding a new 1/4 inch foot has made my piecing a lot better - not as good as those who piece on a machine as the norm tho'.
So here they are: the start of the Can't Grow a Mo' Sew a Mo' rogue's gallery. If these look like fun and you want to spend a small amount of time making some fun blocks for 2 great causes - please get in touch (for more information on the reason for making this quilt see Can't Grow a Mo' Sew A Mo').
Taping them to a curved wall wasn't the best idea - they didn't want to lie flat, but that's where the best light is downstairs.
The handsewing that I took on the train and worked on at Shevvy's hotel has added to the collection of project bags I have been making, including one made from the LMQG Modern Art challenge. The others were all made with 2 Fat 1/8s each - from the selection of scraps I received the other week. I started by making a simple zippy pouch (all of them were handstitched - I couldn't be bothered to get the machine out last week) but I wasn't happy with it - so I used a design throw back from Intermediate school and set the zip down about an inch or 2. Having the zip lower means that if you forget to zip up the pouch and turn it upside down whatever is in it will probably not fall out. It is also useful for holding waiting EPP pieces. Shevvy and I also worked on some EPP for a charity quilt - using the templates from Lynne at Lily's Quilts and turning them into flowers, I will need some more fabric for the petals and it is definitely not my style - so if any one has any 1930s/Feed sack styles that they would willingly donate to a good cause let me know.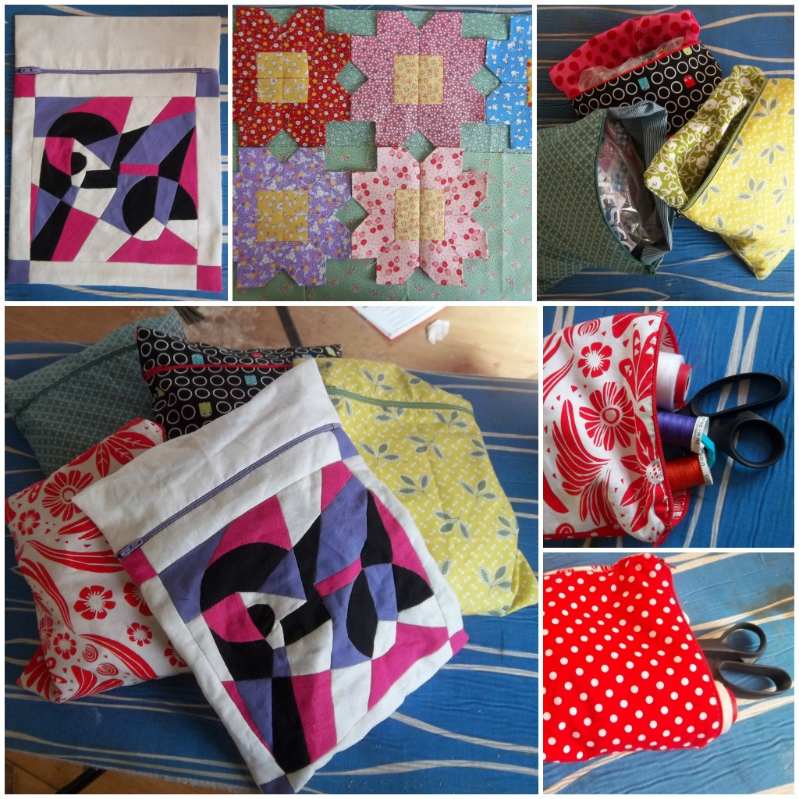 On the home front we have 2 major changes this week; Al is off work for the week so has made a astart on both our new kitchen and on a bedroom for the boys and a sewing room. We have also adopted a cat but he's not been seen in the 2 days since he arrived - he has eaten the food that has been left out for him, so hopefully we will be getting some kitty cuddles in the next week.
Danielle