Fresh Sewing Day September...
Posted on
We're back to the start of a new month - again! So it means that it is Fresh Sewing Day over at Lily's Quilts.
August has been a great month for Quilty related outings and goings on.
As usual there was the LMQG meeting, the last one to be held at Tricolette as it is closing - as a thank you for being great customers we were given a 20% discount - so I stocked up on a few half metres and a couple of fat quarters.
My cushion featured in the new issue of Fat Quarterly in the designer challenge using Tanya Whelan's Sugar Hill.
My video tutorials with Videojug went live. Watching myself on screen is cringeworthy - but it was a good experience.
Then of course there was the Festival of Quilts at the NEC - a whole day to hang out with my friends surrounded by fabric and other lovely things.
And then there was the LMQG dinner with Tula Pink, she is such an amazing designer and such an inspiration. She had mentioned at FoQ that she was making a Hexie quilt from her next range, and since I was sitting next to her at dinner offered to do some stitching for her - I got 11 3-hexie units stitched together (so i can now say that I stitched some of a Tula Pink quitl!).
I also got quite a bit of stitching done - including some Foundation Paper Piecing for the LMQG paper piecing challenge. I ended up making 2 of Lynne's ET phone home blocks and inspired my mum and her 'cracked pots' to make the blocks for a charity quilt.
I've also made a few other things - 2 zippy pouches from one of the Fat Quarterly Retreat London fat quarter and some little softy buses and taxis from the other. The vehicles have been a hit with all 3 of my boys, it's so funny watching the baby drive them around upside down.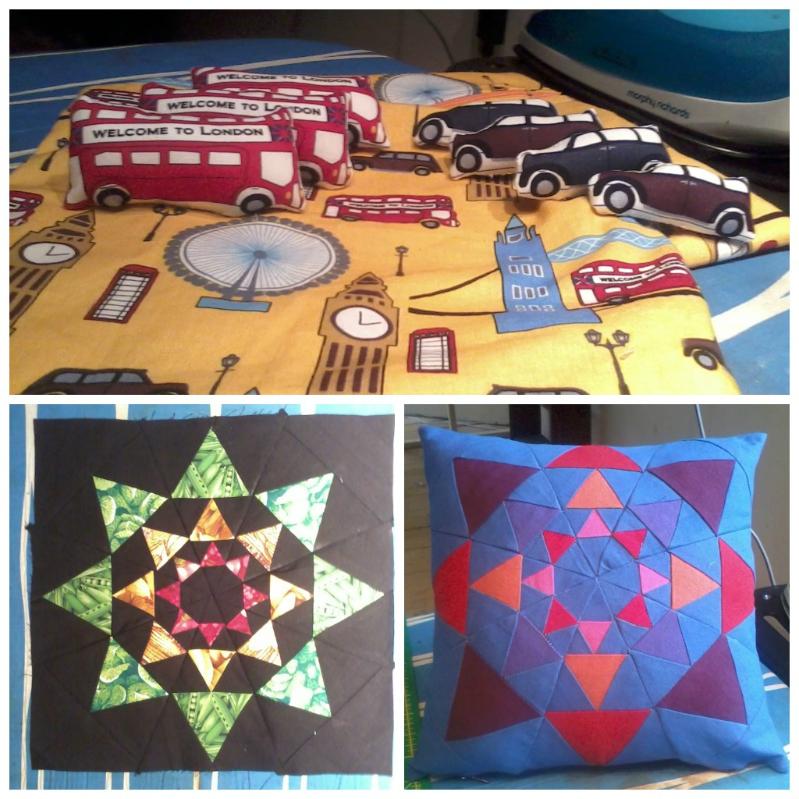 Speaking of charity quilts - from the response I have been getting for Can't Grow a Mo' Sew a Mo' (take a look at the gallery of the blocks made so far) I will be making more than 1 quilt. I've been incredibly touched by the response and the stories about why people are making me blocks - one contributor even made her first 2 quilt blocks for the project. Just sitting typing this makes me well up - I have to thank Lynne for her generosity in allowing me to make the request through Lily's Quilts. It has made me realise that the help you need is out there you just have to ask. I made my 5 blocks so they count as August makes too.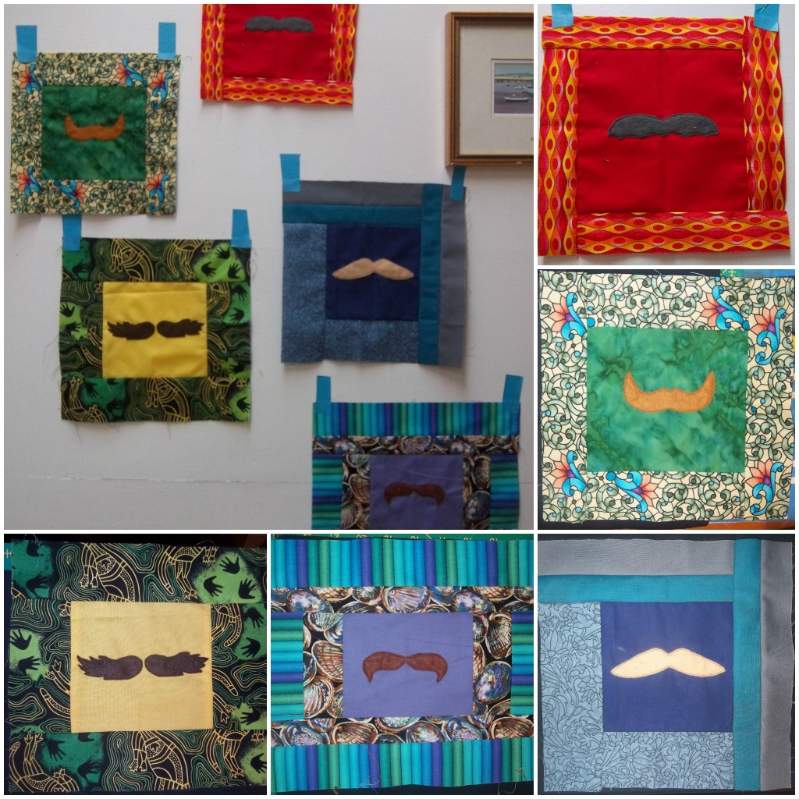 I went a bit mad with hand-stitching some zippy pouches - but they are great for keeping all my different projects together, and out of harms way (read small boys and husband's big bottom).
I now have so many projects on the go - including starting the EEEEP EPP BEE September block before it is even September. I am so happy that I started the Bee, it gives a bit of diversity of making different blocks - which actually have a purpose, and not just going to sit as a UFO for years. And a LMQG charity quilt made using Lynne's lozenge templates and some repro 1930s and feedbag fabric - I do need more to make a big enough quilt, so if you have any that you'd be willing to donate to the cause...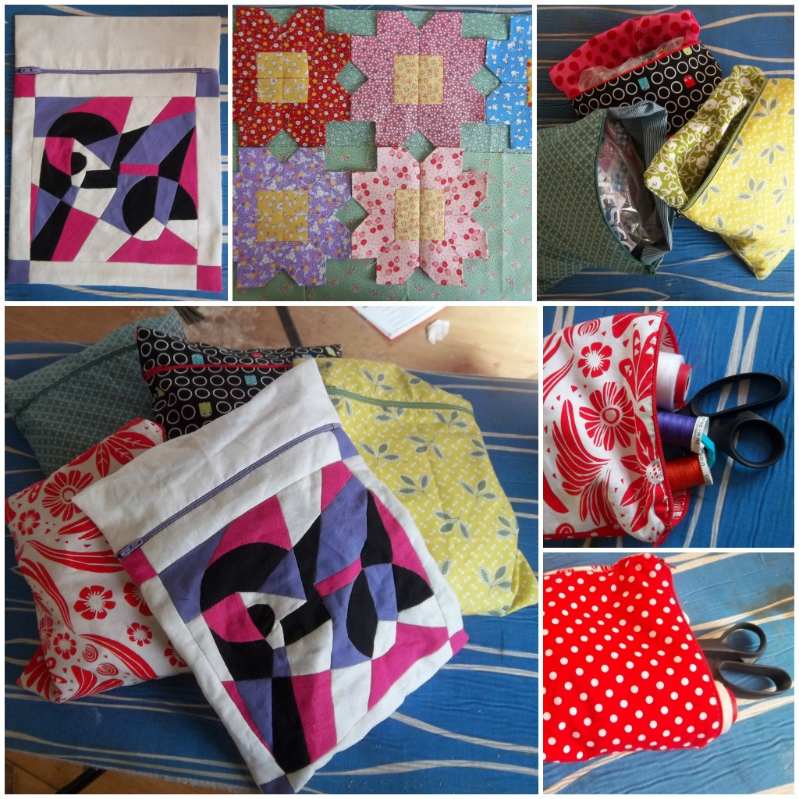 I'm hoping to get quite a bit of stitching done during September as J starts school on the 10th - but we'll see.
Danielle